Are you ready to fly above the water?
Here it is! the one and only Jetovator! Exclusive to Let's Go Marine Sports, and available only in select locations throughout the world. Get up above the crystal clear ocean and fly, fly, fly!
The Jetovator was created to let one soar in the air via the power of a personal watercraft (jetski) which is operated by our highly trained staff. Choose a single unit and get up by yourself or let one of our team members fly for you in one of our double seaters.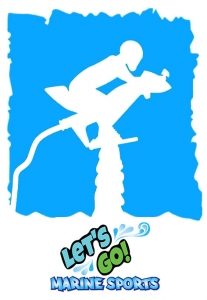 Fly now! Jetovator
Pickup and drop-off service included*
One lifevest
One hard full helmet
10 minutes safety introduction
10 minutes boat ride on a Yamaha jetboat
20 minutes of flight time
Single, double or Try both
Preferably able to swim/float in the water.
Children under the age of 6 are not allowed to ride.
Must be at least 4 feet tall to ride.
Customers are not allowed to operate jet-skis.
Maximum of 6 people per tour session.
Preferred if customers wear water shoes.
Do not wear any jewelry or accessories while participating.
Open everyday – 10am, 11am, 1pm, 2pm, 3pm, 4pm